November 8, 2016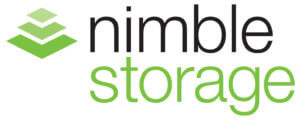 International Data Corporation (IDC) recently released a vendor profile on Nimble Storage providing their opinion of Nimble's flash-optimized all flash arrays and hybrid flash arrays.
As you consider what solutions to enable in the future, this unbiased third party analysis provides a helpful summary of the evolving All Flash Array (AFA) Market as well as Nimble's technology, business value, customers, and go-to-market strategies.
Why is Adaptive Flash Better?
Flash-only solutions only address one piece of the data center, which leaves you managing multiple silos of storage infrastructure. With Adaptive Flash, you can satisfy your data center requirements with a single platform.
Get all-flash performance AND capacity efficiency
Consolidate 'hybrid' and flash-only workloads on one platform
Use 100% of your flash to accelerate applications
Proactively maintain storage health and manage growth with Nimble's InfoSightTM

Take it for a Spin!
As the only Nimble Storage partner in South Carolina, Bluetowne can help you realize the benefits of this game-changing technology.  We invite you to experience the performance of the Nimble Adaptive Flash platform in your own environment with a FREE side-by-side Proof of Concept.  We will perform the implementation in your existing virtualization environment also at no charge.  We're confident you'll discover that Adaptive Flash delivers performance and capacity efficiency that flash-only solutions can't match.
lmitchum