July 31, 2017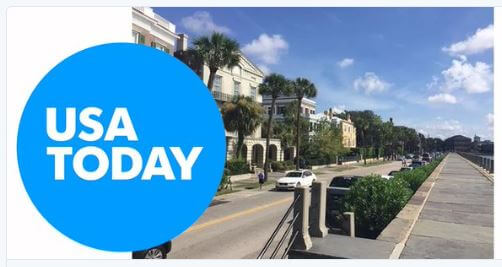 CHARLESTON, S.C. — It may be 2,740 miles away, as the crow flies, but Charleston seems like a million miles away from the hustle, bustle and stress of Silicon Valley.
An idyllic beachfront on the Carolina coast, drawing 7 million tourists annually. Horse-drawn carriages and pastel antebellum houses with roots to the American Revolution. Fort Sumter in the distance, a reminder of where the first shots were fired in the Civil War.
And yet the economic formula is decidedly 21st Century after decades of relying extensively on the military, automotive and textile industries. The focus today is on high-wage jobs in an affordable, lifestyle-friendly setting.
Welcome to Silicon Harbor: Home to more than 250 tech companies employing 11,000. This port city has quietly become the No. 1 mid-sized U.S. metro area (500,000 to 1 million) for IT job growth, adding 4,000 jobs the past five years, according to the U.S. Bureau of Labor Statistics.
lmitchum