December 12, 2016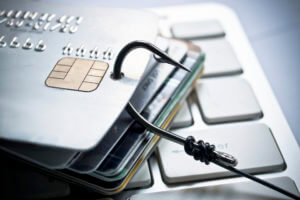 We have received a couple of forwarded e-mails from clients over the past several days asking if a particular e-mail they received was legitimate and if it was safe to click on the contained links.  The answer in all cases was NO, that these were bogus e-mails with links pointing to malware or spyware.
Phishing attacks are more rampant then ever before, so we wanted to take this opportunity to share a few of our top tips for spotting phishing e-mails:

1) TIP 1: LOOK BUT DON'T CLICK
Hover your mouse over any links embedded in the body of the email. If the link
address displayed is different than the link in the e-mail, don't click on it.  For example:


2) TIP 2: ANALYZE FORMATTING AND LOOK FOR SPELLING MISTAKES
Phishing e-mails are often overly simple with poor formatting and
spelling errors.  Brands are pretty serious about email, and legitimate
messages usually do not have major spelling mistakes or poor grammar.
3) DON'T TRUST THE DISPLAY NAME
A favorite phishing tactic among cybercriminals is to spoof the display name of an
email, because most user inboxes only present the display name.  Check the
"From" email address in the header – if looks suspicious, don't open the email.
4) BEWARE OF URGENT OR THREATENING LANGUAGE IN SUBJECT LINE
Invoking a sense of urgency or fear is a common phishing tactic. Beware of subject
lines that claim your "account has been suspended", "payment has been declined"
or your account had an "unauthorized login attempt."
Phishers are extremely good at what they do. Just because an email has convincing brand logos, language, and came from a seemingly valid email address, does not mean that it's legitimate. Be skeptical when it comes to your email messages – if it looks even remotely suspicious, don't open it. Always trust your gut!
If you're concerned you're not fully protected with the proper anti-virus software, Bluetowne can help. 843.352.0130 or [email protected]
lmitchum