May 26, 2017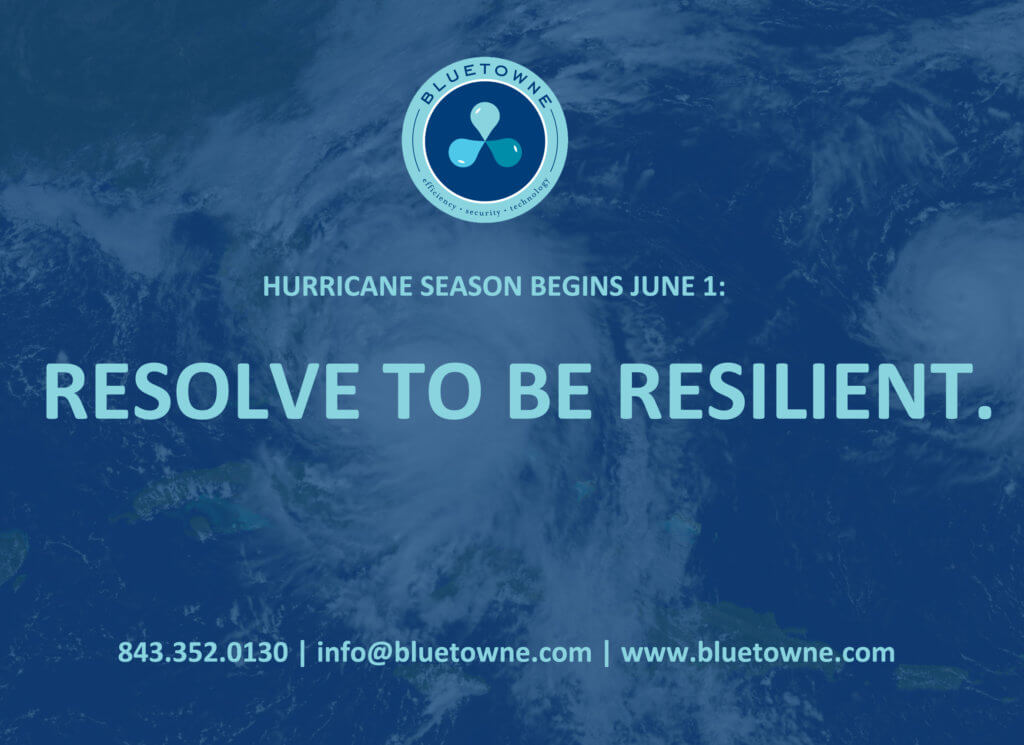 With hurricane season starting June 1st, we are officially in the 'hurricane prep' season.  Now is the time to take responsibility to enable your business to continue to operate through whatever storm it is forced to weather.  We will work with you to develop a comprehensive plan to ensure that your organization can to continue to deliver your products or services at acceptable predefined levels following a disruptive incident, and ensure optimized, speedy recovery and restoration of your data and applications.
To prepare your business for hurricane season, Bluetowne will work with you to:
Review and validate your disaster recovery plan
Review and validate your business continuity plan
Verify backups are running and test restores
Verify your team is prepared for work stoppage  and resumption tasks
Validate your IT infrastructure is sound, up-to-date and stable
All too often, we find that companies overrate their level of readiness. When an emergency or disruption hits – chaos and confusion ensue, rather than quick response and recovery.  Resolve to be resilient by carving out some time to focus on your preparedness efforts.
Our mission is to support you, so let us know how we can assist by giving us a call at 843.352.0130 or shoot us an e-mail.
lmitchum